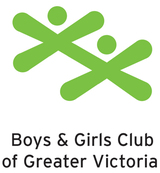 Youth & Family Counsellor - Pre and Peri Natal Program
Boys & Girls Club of Greater Victoria's Mission is to provide safe, supportive places where children, youth and families experience opportunity, overcome barriers, develop skills, positive relationships and confidence for successfully leading their lives and communities. We provide social, recreational and developmental services to children, youth and their families that support all aspects of our Mission.
The Agency supports practice through a trauma-informed lens, placing a priority on participant safety, choice, and self-determination. Our programs are approved by the Commission on Accreditation of Rehabilitation Facilities (CARF).
Position Summary
Youth Prenatal and Parenting Program (YP3) provides intensive programming to pregnant and parenting young women utilizing a Care Home model to provide transitional supportive housing to vulnerable young women affected by trauma. The Youth and Family Counselor (YFC) applies a harm reduction lens to address the youth's needs to promote a healthy pregnancy, develop positive parenting skills, reduce relationship violence and substance use, lowering the risk of harm to mom and babe
The primary role of the YFC is to assess, plan and support youth through the referral process and provide practical support to mom and babe while living in the Care Family Suite through to follow-up and aftercare. The YFC supports participants to build strong foundations, develop life skills to live independently and become connected to their community. The YFC provides youth with resources that assist them to achieve their individual goals, initiate lifestyle changes and build the confidence to access community resources independently. The YFC co-facilitates the pre and peri-natal groups like Best Babies and Baby Steps supporting pregnant and parenting youth (until the baby reaches 2 months) in a weekly educational and supportive group setting.
Services delivered promote participant rights, safety, dignity, respect, self-esteem and privacy while reducing youth's exposure to harm or risk of harm, and increasing personal safety and independence. The YP3 Program provides care that is normalizing and confidential in accordance with BGC South Vancouver Island's Vision, Mission, Core Values and Policies.
Key Duties & Responsibilities
Meets with youth and parent/guardian (if appropriate) of referred youth to provide information about the program
Gains consent from youth to contacts other professionals to gather information; explains expectations of the program to youth and coordinates a pre-intake Care Home visit to view suite/room
Initiates assessment of youth and plans for intake
Supports the development of parenting skills, infant care, self-care and home care
Promotes the reduction of substance use
Coaches and works together with the youth in their suite to gain independent living skills in natural, every day environments including budgeting, planning, preparing and cooking inexpensive and nourishing meals, cleaning and maintaining the suite, implementing good hygiene practices with baby and mom, applying for housing, problem-solving, etc.
Supports the youth to develop healthy partner relationships, positive peer interactions, coping and pro-social skills, and improved communication
Assists youth to access drug and alcohol counselling, educational and community supports, including financial assistance
Facilitates for the youth, the planned development of parenting skills: pre-natal health, stages of pregnancy and birth, infant care, feeding, safety, infant development (physical, emotional, psychological, social), medical needs, parenting strategies, etc., in both natural teaching situations and facilitated group sessions
Supports the youth's motivation to change and to develop a relapse and safety plan to reduce substance use, and to identify and end intimate relationship violence
Works with the youth to identify social, recreational, and educational services in the community that will meet their needs
Mediates between youth, Care Family, natural family and community contacts as appropriate and necessary
Facilitates and promotes the development of advocacy skills in the youth
Provides ongoing support service to youth and family after the youth leaves the Care Family
Collaborates with team to plan and facilitate youth and parenting educational groups, Best Babies and Baby Steps programming
Maintains a caseload of up to 4 youth in a safe, supportive residence from referral through to follow-up
Compiles a comprehensive assessment (scored pre-assessment, narrative, youth self -assessment and Interpretive Summary) of the youth according to prescribed standards
Oversees youth involvement in the development and ongoing review of their service/transition plans; encourages the youth to include other professionals and supports in the development and implementation of the service/transition plan when appropriate
Qualifications
Post-secondary degree in Child and Youth Care, Social Work, Education or Nursing, or equivalent combination of relevant experience and education
Experience working with high-risk young women, pre and post-natal care
Experience in provision of services regarding youth and family substance use issues, harm reduction, the change process while using trauma-informed practice
Experience working with youth at risk of sexual exploitation
Experience in group development and facilitation, with youth and adults
Excellent communication skills, competent computer /database and file management skills
Demonstrated ability to work independently and as part of a multidisciplinary team
Current First Aid certification and infant CPR mandatory
Clean and current driver's license abstract and reliable vehicle
Details
Wages: $21/hr-$24/hr
Work Hours: 40 hours per week
Scheduled Shifts: Sunday to Thursday; 8 hours per day scheduled between 8am-8pm based on program needs
Term: Ongoing
Expected Start Date: As soon as possible
Location: Various locations across South Vancouver Island
Benefits: Extended Health coverage including dental, prescriptions, optical, life insurance, critical illness, long-term disability
Opportunities: Professional Development
Important Note: Must have reliable vehicle to perform job duties
To Apply
Please submit your resume and cover letter clearly indicating which position you are applying for in your email subject line and how your experience and qualifications relate to the position
Submit your resume to employment@bgcvic.org
Please use our tagline "Opportunity Changes Everything" in the first line of your cover letter
The job posting will remain open until the position is filled. We thank all who apply. Only shortlisted candidates will be contacted.
Important Note Regarding COVID-19
This is a front-line position working in direct contact with youth, and it is considered safe according to governmental guidelines for pandemic outbreaks
As an organization we are taking the necessary precautions and adhering to all Provincial Health Services Authoritiy (PHSA) recommendations on sanitization and social distancing in close proximity
Please do not apply if you are at risk with underlying health concerns or have your own personal concerns regarding social distancing that go beyond the PHSA's recommendations as we cannot accommodate while adhering to governmental directives