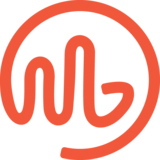 Who we are:
Overstory Media Group is an independent media company that delivers high-quality, fact-based journalism and storytelling. At OMG our goal is to empower communities – connected by geography, interest, or industry – with information delivered by the people within them.
The way we do this is by identifying journalists, creators, and existing brands who share in this belief and provide tools, resources, and financial support to help them create in their communities.
Today we have 10 community brands across Canada under our umbrella. We plan to continue growing – by 2023 we will add 250 people to our headcount and launch 50 new community brands. Some of the newsletter-based journalism outlets we've built to date include Capital Daily, Vancouver Tech Journal, Burnaby Beacon, and Fraser Valley Current.
In this role, you'll have the opportunity to:
Direct all aspects of accounting operations, overseeing all transactions related to general ledger, receivables, payables, payroll, and financial reporting, and ensuring records are maintained in accordance with generally accepted accounting principles.
Oversee, direct, and organize the work of the finance team.
Analyze company's financial results with respect to profits, trends, costs, and compliance with budgets. Issue regular status and ad hoc reports to CEO.
Provide strategic guidance around capital financing options to support company growth needs.
Assist senior management in financial planning and results management. Work with other team members to understand revenue and cost drivers and define appropriate reports for tracking.
Coordinate, prepare, and review monthly, quarterly, and annual reports.
Manage all tax planning and compliance with all required federal, provincial, local, payroll, property, and other applicable taxes.
Manage cash flow.
Develop appropriate tracking methods for revenue and expenses.
Lead and manage the budgeting process.
Manage insurance coverage for the organization, including compliance.
Be responsible for the timely and accurate reporting of financial information to appropriate groups, including internal parties, government regulators, and outside agencies.
Lead and devise M&A strategies, identifying markets and companies that might be viable business targets.
Conduct financial due diligence.
Lead the M&A transaction process, including due diligence, synergy review, "day one" readiness assistance, and post-acquisition integration.
Promote a culture of high performance and continuous improvement that values learning and a commitment to quality.
Your skills and experience look something like the following:
7-10+ years of Managerial Accounting and Financial Management experience.
Business degree with a focus in Accounting.
CPA, CFA, or like designation.
MBA would be considered an asset.
A strong understanding of GAAP in your practice.
Work experience in a start-up environment is strongly preferred.
Ability to work remotely both independently and across departments.
Strong organizational skills, attention to detail, ability to prioritize and meet deadlines.
Ability to multi-task in a fast-paced environment with fluctuating priorities and deadlines.
Ability to work without direct supervision, and efficiently manage tasks and time.
Experience in negotiations and M&A.
Entrepreneurial mindset.
All full-time employees have the opportunity to enroll in the company's benefits program (including medical, dental, vision, and more) after a probationary period.