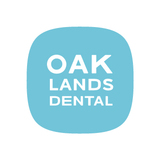 Registered Dental Hygienist (Oaklands Dental) - P/T opportunity
Expanding our Hygiene team - P/T opportunity (3 days) at Oaklands Dental
JOIN OUR GROWING HYGIENE TEAM!
We are moving from 2 hygiene ops to 3 to support our expanding patient base. Wonderful part time opportunity exists for a Registered Dental Hygienist to join our growing and vibrant Oaklands Dental team! www.oaklandsdental.ca
We are a small, supportive, authentic, and fun office. We've got a seriously amazing team and are proud to provide a very high standard of dental care in a friendly and relaxed environment.
We offer a great comprehensive benefits package; uniform allowance; competitive wage, contributions to CE, industry leading COVID protocols with NuBird HVE and surgical clean air purifiers. 7 units for hygiene appointments, we have regular staff meetings and have a lot of fun together, and we close the office approximately 6 weeks a year but are open to discussing hygiene days only upon request.
The right Hygienist for Oaklands is focused on the best possible patient experience, has the ability to connect and communicate with patients and staff, has a positive, friendly disposition, and loves being part of a team. Our outstanding team are ready and willing to provide excellent mentorship to welcome our newest team member.
Power Practice and digital software and x rays an asset.
This part-time position is 3 days. Monday to Wednesday. Hours are 7:50am-4:30pm.
Please send letter of interest and resume. We look forward to hearing from you!