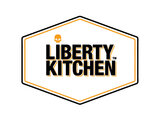 ** New Restaurant ** Liberty Kitchen is hiring Cooks, Servers, Bartenders and Hosts - Hiring Fair September 15 - September 18, 11am-7pm
Liberty Kitchen is excited to announce the opening of their newest location in Belmont Market. We will be hosting a hiring fair Wednesday September 15 to Saturday September 18, between 11am-7pm at the new location 103-3005 Merchant Road.
We are hiring for all front of house and back of house positions including: Cooks, Servers, Bartenders and Hosts.
You are:
Passionate and dedicated
Have flexible, open availability
A team player with an upbeat and positive attitude
Excellent Guest service skills
Fantastic work ethic
Interviews will be scheduled daily between 11am-7pm. Please email your up-to-date resume and the position you are applying for to belmont@eatliberty.com. Please identify several ideal interview dates/times that work for you, and we will do our best to accommodate.
We will be accepting walk-ins on a first come first served basis, but we recommend scheduling an interview. Please bring a copy of your resume and your outgoing personalities!
WHO WE ARE:
- Liberty Kitchen is a restaurant focused on scratch made food, alongside truly genuine hospitality.
- Liberty Kitchen is the newest brand under the Browns Socialhouse family of restaurants.
- We are a business built to grow with, support and serve our neighborhood. A place to gather and dine, with the best people in your life while enjoying some of the world's all-time favorite cuisines!
- At Liberty Kitchen we are committed to offering a progressive and transparent compensation structure for our staff, and providing a rewarding, goal-oriented workplace that is focused on positivity, development and fun.
We look forward to meeting you at our hiring fair and welcoming you to Liberty Kitchen.
See you soon!