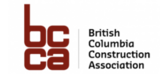 Overview
Marketing Coordinator Job in Victoria, BC at British Columbia Construction Association –
Start Date: Immediate
Reports to: Direct of Marketing
Application Deadline: Friday December 10, 2021
About BCCA
The British Columbia Construction Association (BCCA) represents over 10,000 employers in BC's vibrant and vital construction industry. BCCA plays an important role in advocating for employers in the industrial, commercial, and institutional sector, which employs over 205,000 BC residents with $112 Billion in projects province wide.
BCCA's valuable industry programs and services include Bid Central, BC's largest online construction bidding marketplace, the Builders Code, a leading-edge workplace culture initiative in the dynamic stages of its rollout and growth, STEP, and BCCA IN.
We are also the creators and hosts of BC's annual Construction Month.
We value community, safety, ethical and respectful business practices, fair market competition, innovation and leadership.
The Marketing Coordinator role is an exciting and challenging opportunity to hone your skills in all facets of multi-channel marketing, working in a dynamic and creative team environment.
For more information visit us at www.bccassn.com (website), @ThisisBCCA (Facebook) and @thisisBCCA (Twitter).
Job Description
As the successful applicant you are passionate about design, content, digital and print media, and everything marketing related. You have strong writing and visual design skills and are interested in branding and marketing strategy. You are self-motivated and collaborative, ready to be hands-on and move quickly from big picture to tiny details.
In this position you will be a key member of a small marketing team, responsible for assisting the Director of Marketing with a wide range of materials and tasks including but not limited to websites, social media, news releases, newsletters, research, analytics and print materials.
You will support multiple BCCA programs and community engagement campaigns, including BidCentral, STEP, Builders Code, BCCA-Integrating Newcomers, and Construction Month. You will participate with business and development partners in discovery, competitive analysis, and goal creation, helping to define and deliver marketing and communications programs.
BCCA is currently allowing employees to work from home or at the office, or in a hybrid situation due to the COVID-19 pandemic. We will work with you to ascertain your needs.
Specific Responsibilities Include:
Oversee and manage Social Media activity and engagement, including:
Content compilation and scheduling
Regularly posting content
Follower growth and engagement
Analytics tracking and monitoring
Assist in newsletter development, manage deployment (Mailchimp)
Assist in the development and analysis of research initiatives (Survey Monkey)
Ongoing metrics tracking and analysis:
Web, Social Media, Email Campaigns and more
Develop Creative Briefs for our Creative Design Agency on various campaign initiatives
Project management on Agency projects and other initiatives
Web monitoring and editing as needed
Working with suppliers for print material and merchandise (shirts, pens, etc.) production
Qualifications:
Minimum two years in a marketing related role
Business degree or related field of study, preferably with a focus on marketing
Proven knowledge of Microsoft Excel, Word, PowerPoint and other commonly used desktop software applications
Experience with Mailchimp, Survey Monkey and other cloud-based business and communication tools
Ability to collect, analyze, and act on metrics
Experience with Adobe Suite is not required but would be considered an asset (Reader, Illustrator, InDesign, Photoshop)
Experience with WordPress CMS is not required but would be considered an asset
Knowledge of basic HTML and CSS is not required but would be considered an asset
Competencies
Exceptional digital / technology acumen
Effective research and troubleshooting skills
Ability to solve complex problems
Solid design skills
Collaborative Multi-tasker
Proven ability to professionally and effectively communicate, both verbally and in writing
Strong attention to detail
Excellent Organizational skills
Customer Relationship Management
Demonstrated ability to be a team player
We thank all applicants for their interest, however only shortlisted candidates will be contacted.