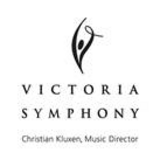 Executive Administrative Assistant
Job Description - Executive Administrative Assistant (Maternity leave position - 18 months)
Deadline for Application May 14, 2021
General Responsibilities:
The Executive Assistant reports directly to the Chief Executive Officer (CEO) and is responsible for Executive Administrative support of the CEO, management of Government Grants and External Foundation applications, serving as the main staff liaison with the Board of Directors, as well as providing a key function in Office, Human Resource and Artistic Administration.
Partial remote work is available for this position and will continue as long as the current public health restrictions remain.
Specific responsibilities include:
Executive Administration and Support of the CEO
Provides the CEO with project management support for executive initiatives including the creation and implementation of strategic planning documents and the regular tracking of organizational progress against associated Annual Business Plans/Operational Plans.
Supports the CEO in drafting and copy-editing of executive correspondence and other written materials for accuracy and completeness.
Provides the CEO with advanced document processing including preparation of external reports, presentations, spreadsheets, forms and letters.
Supports the CEO in government advocacy initiatives and strategic communications with elected officials.
Manages the calendar of the CEO and, in collaboration with other staff members, the various work calendars of the Symphony.
Serves as the main point of contact for the administrative staff to communicate with the CEO and Music Director.
In collaboration with the Director of Finance, suggests and makes annual updates to the VS Employee Handbook.
Government and External Foundation Grants Management:
Collaborates with the CEO and the Director of Artistic Planning on the writing and development of applications for government funding as well as for support from External Foundations.
Maintains a detailed tracking calendar of all grants and grant reports. This includes staying informed about new government funding opportunities and programs.
Works with appropriate staff members to gather relevant information for grant and foundation applications.
Assembles final grant packages for review and approval by the CEO and arranges for their timely delivery.
Board Liaison:
Schedules Board meeting and Board committee meetings scheduling, including the VS AGM.
Plans and administrates the annual AGM and any other Extraordinary General Meetings with a Board representative.
Prepares and distributes all relevant reports, Board meeting packets, minutes, orientation packages, Board manuals and other documents.
Attends Board and select committee meetings to record minutes and follow up on action items.
Takes minutes at regular Board meetings.
Oversees compliance with Bylaws, Board policies and the BC Societies Act. Office Administration
Maintains regular timely contact with landlord, IT, telephone, copier and other technical vendors.
Arranges office service calls as needed. Deals with various vendors as issues arise.
Maintains memberships with service organizations such as Orchestras Canada, League of American Orchestras, BC Arts Alliance etc.
Confirms approval of and reports on major office management expenditures to the Finance Director.
Human Resource Administration:
Tracks whether new employees have completed any necessary professional training programs (e.g., Anti-Harassment training and Cyber Security training).
Oversees and manages the safety of employees and clients, "Acting Safety Officer".
Artistic Administration:
Using information provided by the direction of the Director of Artistic Planning, arranges and confirms travel, hotel, hospitality arrangements, and other services for artists (including welcome packets, detailed schedules and practice arrangements) for out-of-town artists.
Serves as a liaison with the artists and their agents in matters of publicity, travel and accommodation.
Prepares a welcome package for each guest artist with detailed information on rehearsals, performances, receptions and useful information about Victoria.
Ensures that all guest artists are picked up from the airport or advised of alternate transportation, and that all guest artists are able to get to rehearsals and performances.
Follows up with guest artists after they leave Victoria to ensure that they have copies of any reviews and are reimbursed for any outstanding expenses.
Qualifications:
Bachelor's degree in business administration, arts administration, or similar field; experience may be considered in lieu of a degree.
Excellent written and verbal communication and presentation skills.
A self-starter, who can manage duties and tasks independently.
Highly organized with the ability to manage multiple calendars, priorities and on-going projects. "Connects the dots" between the executive office and the organization.
A high level of emotional intelligence, a positive attitude and the ability to forge relationships, and skill at assessing and aligning individuals with goals and objectives.
A genuine interest and enthusiasm for classical music preferred
Technology competencies that include MS Office, Zoom, CRM databases with a general aptitude for adopting new technology.
Ability to maintain confidentiality, exhibiting professionalism at all times
A strong interest in continually growing an understanding of the executive function of a non-profit organization.
Knowledge of non-profit board governance would be a valuable asset.
A valid driver's license, and vehicle access are considered assets.
To apply:
Please send your cover letter and resume to administration@victoriasymphony.ca. All qualified candidates are encouraged to apply; Canadian citizenship/permanent residency is required.
The Victoria Symphony hires on the basis of merit and is committed to employment equity, diversity and inclusion. We welcome all applications from women, racialized persons/persons of colour, Indigenous peoples, persons with disabilities, persons of all sexual orientations and genders, and others who may contribute to the further diversification of ideas. Resumes will be reviewed as they are received, and only finalist candidates will be contacted. For the safety of all, interviews for finalist candidates will be held via Zoom.
We will be reviewing applications as they are received, but only prospective candidates will be contacted.
Remuneration
Full-time, salaried position with competitive pay, leave, and benefits ($40,000-$45,000 annually).