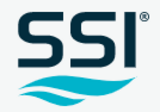 Event and Public Relations Coordinator
ShipConstructor Software Inc.
About the Opportunity
This position is a fantastic opportunity for someone wanting to work with a high-performing marketing team in Victoria, BC. The successful candidate will be part of a team of expert marketers who continually push the boundaries of the technologies and methodologies of effective marketing. SSI is a global Software Company servicing the needs of the Off-shore and Marine industries all over the globe for over 30 years. We are proud to offer a fully inclusive culture and workplace welcoming ALL people with relevant skills and experience to our flat organizational structure, working with self-directed teams using Agile Principles as well as our own defined SSI Principles to guide us in our daily work.
Duties:
responsible for the booking, organization, and coordination of virtual and physical events: trade shows, seminars, and conferences – including pre and post-show activities
assist with the development of marketing strategies and annual marketing plans owning and enacting a social media plan that focuses on one-to-one engagement
ship and receive marketing materials
assisting with travel arrangements for other departments (training, PM, PD)
assist with development of customer satisfaction surveys
conduct market research, compile data and provide analysis
assist with organization and implementation of product launch activities
creation and/or maintenance of documentation of all processes and procedures
Education & Requirements:
college diploma or degree in an accredited marketing, communications, or public relations program – or equivalent work experience
experience creating/enacting social media plans that stimulate active engagement.
solid working knowledge of the Microsoft ecosystem: Teams, SharePoint, Dynamics, etc
a basic working knowledge of the Adobe Creative Suite
working knowledge of CRMs (HubSpot, Microsoft Dynamics, etc.)
an understanding of Agile principles
experience working with executive level stakeholders
While not a minimum requirement for the position, knowledge and skills in the following areas will be considered:
An understanding of Account Based Marketing (ABM)
Agile business methodologies
building community engagement on social platforms
public speaking (presentations/persuasive writing)
an understanding of the Confluence/Jira platforms
an understanding of CAD applications
About the Benefits
SSI offers a competitive compensation package that includes a full Benefit package, competitive wages and profit sharing, as well as education benefits and self paced learning opportunities and the opportunity to work from home on a partial basis. Only those selected for an interview will be contacted.
If you enjoy working in a fast-paced dynamic environment and want to take your career to the next level with a local employer of choice – apply to SSI today!