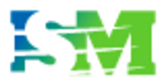 Enhanced Executive Support Analyst - Full Time - Out of Scope - BC21:204
Closing Date: August 17, 2021
Location: Victoria BC
Bi-weekly work schedule: 75 hours
Job Type: Regular Full Time
Department: Deskside Services
In Scope/Out of Scope: Out of Scope
The Role:
The Enhanced Executive Support Analyst (EES) position functions in a high profile, high touch environment with diverse technical issues. The position requires strong technical skills and involves direct contact with pre-approved EES Clients to resolve escalated client problems. The position is responsible for meeting contractual service level requirements and service level objectives. Given the clientele being serviced, the EES Analyst will be exposed to information and data relating to budgetary and financial matters, human resources, as well as confidential labour relations matters including the potential of intellectual capital relating to collective bargaining and must therefore be excluded from the bargaining unit.
What we're looking for in the ideal candidate:
Related certificate or an equivalent combination of relevant experience, education and/or training.
Experience in the following:
· Troubleshooting and resolving PC hardware and software issues, including Microsoft Windows Operating System issues.
· Providing first level customer facing phone and email support.
· Troubleshooting and resolving problems in a networked office environment, including a range of technology such as printers, computers, peripherals and mobile devices.
· Creating and modifying workstations in Active Directory.
Skills and Abilities:
· Extensive knowledge of PC Hardware, mobile devices, Microsoft Windows Operating Systems, Microsoft Server Operating Systems and networking
· An excellent communicator who can communicate effectively, both orally and in writing, at a level consistent with the need to provide outstanding technical assistance to executive level customers; comfortable with obtaining and providing information of a complex and technical nature, in a timely manner and at an appropriate level and format.
· An individual who can coordinate and organize effectively, efficiently and independently, one's own fluctuating workload in a variety of team settings; achieve results within acceptable time frames while sharing significant issues with colleagues while taking into consideration changing priorities, deadlines, volume, available resources and reporting relationships.
· A demonstrated ability to assess problems and situations, refer to applicable policies and guidelines, identify practical and creative options and develop and/or recommend appropriate courses of action.
· A strong knowledge of Information systems/ business technology with the ability to Operate and troubleshoot a variety of computers, printers and mobile devices and a willingness to learn to support new technologies as they become part of the regular support model.
· An individual who can provide superior technical support and personalised attention to VIP clients taking pride in providing optimal solutions that over-achieve our customers' technical needs.
Detailed accountabilities:
· Responsible for dedicated EES support for pre-approved EES Clients.
· Directly responds to EES Client requests, determines action required, and provides resolution. Monitors assigned EES incidents and follows up until resolution is provided.
· Provides enhanced handling, as required, for Service Requests by initiating or assisting with processes related to the Services
· Resolves difficult and technically challenging problems, liaising with tier 3 staff as required.
· Leads resolution of problems with significant impact working closely with staff in all service units. This position combines a broad understanding of all technical service areas and the client environment with accurate assessment of the problem scope and impact to minimize service impact to the client.
· Provides support for enhanced workplace technology provided by the Client (e.g. mobile devices, teleconference, video conference or other collaboration technology)
· Customizes laptop and desktop computers to accommodate new technological and user needs.
· Maintains multi-platform software, standard and custom applications for clients.
· Monitors Supported Desktop patch currency
· Completes standard service and statistical reports, and alerts Manager to current or potential problems with systems, applications, or customer service requirements.
· Liaises or represents Enhanced Executive Support Services in meetings with other groups, including customers, internal ISM groups, and service delivery partners.
· Provides enhanced customer care which may expose the Analyst to highly sensitive or confidential information.
· Logs EES Calls, Incidents, and other Service Requests in accordance with the applicable Baseline.
· Accepts calls from EES assistants, or other individuals on their behalf, and works through the requestor to resolve the Incident or to schedule a time to resolve the Incident.
· Provides orientation and instruction to high profile customers in systems, applications and protocols.
· Provides direct and flexible EES contact options to satisfy EES preferences.
· Provides remote support to travelling EESs.
· Upon request, performs scheduled EES Support at a business event within British Columbia, and provides remote business event support outside British Columbia, to ensure proper initial setup and operation of workplace technologies.
· Must regularly lift machinery, tools, supplies and equipment weighing up to 20 kg.
· Will be called upon to work non-core hours in support of the EES service commitment.
· May be called upon to provide EES "Home Support" in support of the EES service commitment
· Provides assistive support for EES's personally owned assets used for accessing Client systems and services
Financial responsibility - No Financial Responsibility
Direct Supervision - No direct supervision.
Project Team Leadership or Training – Provides content for technical documentation to be posted to the knowledge base.
Additional Requirements:
· In addition to regularly scheduled hours and responsibilities, the EES Analyst must be available to provide after-hours "On Call" support on a rotational basis.
· Enhanced Executive Support Analysts are periodically required to assist on special projects and emergencies, some of which may occur after core hours. These additional responsibilities are an essential function of the job and are required to ensure continuous operations and minimize disruption to clients.
· Enhanced Executive Support Analysts will be required to travel to and from customer work sites.
How to apply:
If this role excites you, please visit https://www.ismcanada.com/careers to complete a mandatory pre-screening questionnaire. Your application must clearly demonstrate how you meet the education and experience as outlined in the Position Requirements section above.