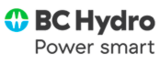 Employee Service Centre Representative
We're BC Hydro and we have a big job to do.
Keeping the lights on for over 4 million people across the province takes a lot of talented people doing
many different jobs. From working deep in a generating station, atop a power pole, or behind a desk,
whatever it is that makes you tick we offer challenging careers to help you reach your potential.
We're investing more than $2 billion per year in major capital infrastructure projects to help meet the
growing demand for safe, reliable power. We're upgrading transmission lines, building new substations,
and investing in our hydroelectric generation facilities.
We aim to provide meaningful and challenging work, opportunities for growth and a healthy work/life
balance. We've been recognized for excellence and been named one of B.C.'s Top Employers and one
of Canada's Best Diversity Employers.
It's our vision to be the most trusted, innovative utility company in North America by being smart about
power in all we do.
JOB DESCRIPTION
Duties:
Participates in a range of HR functions to assist managers such as documenting new employees and advising managers and HR professionals on the application of collective agreement provisions, compensation policies and standard practices.
Assists in the preparation and submission of online SAP Smart forms based on desired result and specific scenario from client.
Provides accurate advice; understands employee record impacts; processes non-discretionary leaves; and calculates seniority. Liaises with Employee Relations and/or the unions regarding HR matters related to the above.
Reviews requested changes to ensure adherence to Collective Agreement provisions, policies and past practice. Determines appropriate salary/wage treatment for unionized employees' movements; facilitates and administers the annual bonus and wage/salary increase data load process.
Administers internally managed pay related transactions such as end of salary continuance and end of temporary assignment scenarios. Implements retroactive job and salary changes; analyzes various sections of the collective agreements and/or HR policies to determine appropriate salary treatment to reconstruct job history. Processes periodic changes to pay such as length of service increases, general increases and market rate adjustments. Determines methodology and enters data to on-line Payroll and HR System to ensure integrity of job history and database accuracy.
Administers Employee Connect and Manager Connect. Applies probing skills to provide first line support in the navigation/functionality of the SAP Portal including components of Employee Connect and Manager Connect training, onboarding, and reporting. Answers related questions from users.
Provides a call centre service as the first line of contact for HR Services and responds to internal and external HR related queries. Maintains call management system and initiates case work for HR Services to answer HR and related practice questions. Ability to multitask to utilize mandatory tools such as the Case Management System, QPM, Share Point knowledge library, and Office Communicator during a live call. Escalates out of scope work to Employee Service Centre Work Leader.
Communicates effectively using professional courtesy and adjusting to client/service provider relationship. Liaises with managers and HR professionals to clarify intent of inquiry/change request.
Adheres to administrative policies, procedures, processes, operating documentation, program materials, forms and form letters to maintain excellent customer service. Adheres to procedures/consistent practice and understands the impact on department metrics if not followed regularly.
Provides information or trains other HR professionals in the application of collective agreements, HR transactions and administrative processes, such as the calculation of seniority reinstatements and job history reconstruction. As a specialist in the HR components of the Payroll and HR System (SAP), provides procedural information and system findings to help develop solutions for form and system issues. Reviews submitted documentation for information contrary to digital file archiving standards and educating/following-up with managers/HR professionals to provide guidance/advice related to personnel filing procedures. Adheres to confidentiality policies related to employee matters (i.e. only releasing employee information to appropriate parties based on business requirements). Performs internal audit procedures based on business requirements such as auditing of peer transactions.
Applies depth and breadth of knowledge of BC Hydro HR online tools (such as OPPRA, QLMS, HR reporting, SAP Portal, Electronic Process and Forms, workflow approval, digital personnel file administration and best practice). Refers to third party service providers and/or Tier 2 support by exercising judgment on when to escalate.
Troubleshoots system related issues related to Smart forms, workflow approvals, HR delegation tool, SAP Portal components, Learning management system, Performance management system, SAP ECC (HCM component of SAP) employee records including digital personnel file administration/navigation.
Basic troubleshooting of those systems integrated with the SAP HCM ECC component such as MS Outlook Address Book, HydroWeb people listings, organization charts and referring/escalating as appropriate.
Performs duties of a minor nature related to the above that do not affect the rating of the job.
Qualifications:
Certificate in Human Resource Administration from a technical institute or an equivalent combination of Human Resources experience, training and education.
One (1) year of HR administrative experience providing HR advice to managers and employees including administration of collective agreements and salary administration practices or equivalent.
ADDITIONAL INFORMATION
This position is affiliated with the Movement of United Professionals union (MoveUP/COPE).
http://moveuptogether.ca
Skills Knowledge and Abilities Required:
Demonstrated competency to operate as a contributing member of a highly interactive and dynamic service oriented environment to achieve common team goals and objectives.
This is a Full-Time Temporary (FTT) opportunity for approximately 12 months.
This position has been classified under the 'hybrid work' model: 2 to 3 standard days in-office and the remaining days working remotely from home effective January 10, 2022.
As part of the selection process, a written test will be required.
BC Hydro employees will be required to provide proof they are fully vaccinated effective November 22, 2021.
We're always looking for exceptional people to bring new ideas, fresh thinking and the motivation to help shape the electricity system in B.C. It's an exciting time to be a part of our team as we invest in our system and prepare to meet the challenges of tomorrow.
Our values guide our work. Want to join us?
We are safe.
We are here for our customers.
We are one team.
We include everyone.
We act with integrity and respect.
We are forward thinking.
BC Hydro is an equal opportunity employer.
We include everyone. We welcome applications from anyone, including members of visible minorities, women, Indigenous peoples, persons with disabilities, persons of minority sexual orientations and gender identities, and others with the skills and knowledge to productively engage with diverse communities.
We are also happy to provide reasonable accommodations throughout the selection process and while working at BC Hydro. If you require support applying online because you are a person with a disability, please contact us at Recruitmenthelp@
HOW TO APPLY
Don't forget to update your Candidate Profile with your current resume and copies of your certifications. If applicable, include your Trades Qualification. This will ensure we have all the necessary information to assess your application without any delays.