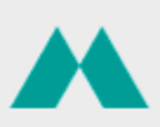 Civil Engineer Technologist (Victoria, BC)
The Opportunity
McElhanney Ltd. is currently seeking an experienced and motivated individual to join our team as a Civil Engineering Technologist in Victoria, BC. This role is ideal for someone looking to grow their design experience by working on a wide variety of transportation and municipal engineering projects. The individual will be an expert with Civil 3D, AutoCAD, and other technical software. We believe in a team approach, working hard and playing hard, and the satisfaction that comes with providing solutions for complex projects. We provide opportunity for professional growth and learning, through project delivery, internal and external education. We are client focused and take great pride in providing value and contributing to project success.
The role is posted for Victoria, however there is opportunity for hybrid work schedule. Exceptions will be made for the ideal candidate.
Live in Victoria
Commonly referred as "Hawaii of the North", Vancouver Island is a beautiful place to call home. On the Island, Victoria is the city that has the most breathtaking views with affordable housing prices. Perks of living in Victoria include short winters, long summer and spring seasons with gorgeous ocean views to enjoy all year long. Indigenous Peoples heritage's presence is prevalent in Victoria's culture and atmosphere. Every year, this vibrant city celebrates Indigenous People with their annual Victoria Indigenous Cultural Festival. Victoria is also known for its famous Butchart Gardens, Craigdarroch Castle, Canada's oldest Chinatown, whale watching, kayaking, fishing, sailing and so much more!
For additional information on Vancouver Island, visit our customized Vancouver Island careers page.
What You'll Be Doing:Lead components of, or entire projects from start to finish, meeting relevant standards, and client expectations
Assist regional team in growing the business by seeking out new clients and assisting in proposal preparation
Contribute to and reviews detailed civil/municipal, water resource, resource road and/or land development designs.
Assist in the production of engineering designs, drawings, specifications, cost estimates and tender documents for projects such as potable water, sanitation, stormwater management plans, roadway design, site grading and drainage systems
Coordinate the preparation of documents required for regulatory approvals, prepare construction cost estimates and tender documents/contracts
Coordinate with other team members to ensure schedules, budgets and quality control standards are achieved
Liaise with contractor, clients/owners and affected stakeholders
Conduct Construction Field Reviews and Inspections, chair contractor/client meetings, complete Field Review Reports and Construction Progress reports as needed.
What You'll Bring:Diploma in Civil Engineering Technology from an accredited technical college program
8-10 years of experience in a similar role for intermediate candidates
10-15 years of experience in a similar role for senior candidates
Registration as an A.Sc.T. or other technical accreditation
Experience writing reports, technical memos, and client communications
Experience administering MMCD contracts would be an asset
Field and Construction Inspection experience is an asset
High productivity, attention to detail, and effective verbal and written communication skills
Ability to work well in a collaborative, team environment.
What Can We Offer You?Flexible work hours to accommodate your busy lifestyle
Maternity leave top-up and parental leave
Extended health and dental coverage, healthcare spending account, and RRSP matching
Employee & Family assistance program, which offers 24/7 support online or over the phone
A workplace culture that is characterized by respect and inclusion for all
Competitive salary, participation in our generous performance bonus plan, and opportunity to join an employee-owned firm with potential share ownership
Financial assistance to support your relocation
Continuous support for your growth through professional development reimbursement, mentorship programs, and opportunity to join numerous internal committees.
For a full review of our projects, please visit our online portfolio: https://www.mcelhanney.com/portfolio
About McElhanney
Based in Western Canada for over 100 years, McElhanney offers innovative and practical engineering, surveying, mapping, planning, landscape architecture, and environmental services. As a 100% employee-owned and operated firm, with over 1,100 staff members in 33 locations, we are proud to offer qualified staff with shareholding options in our company. At McElhanney, we work in teams to build strong connections with our staff, clients, and local communities. Our employees enjoy working here because of our varied projects, high levels of autonomy, opportunities for career development, excellent total compensation and benefits package, and collaborating with a team of great professionals.Our Purpose: Amaze our clients. Care for our communities. Empower our people