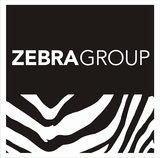 CAD Technician, Building Technologist
Job Description
*Computer Drafting of residential buildings in Part 9 of Building Code, with an emphasis on single family new construction and renovation projects
*Research and design development
CAD Technician/Building Technologist
Zebra Design & Interiors Group - Victoria, BC
Zebra Design is an award winning Victoria based Residential Design firm working on diverse custom residential projects ranging from renovations to dream homes, small lot projects to land use applications and developments. Our Interior Design and Construction divisions diversify our group and we embrace a collaborative team approach to our projects.
We are currently looking for:
A skilled, positive and well-organized full-time CAD TECHNICIAN/BUILDING TECHNOLOGIST, detail oriented and self- motivated. Must hold a diploma or degree in Building Technology or a minimum of 2 to 5 years related work experience. Extensive knowledge of AutoCAD or Vectorworks
(architectural application) and creating design and construction drawings is a must, as is familiarity with the British Columbia Building Code and an ability to navigate municipal zoning bylaws for building permit and other applications. 3D modelling skills an asset. Our employees regularly have several projects on the go at a time; an ability to communicate clearly and professionally with clients is essential. File management and office/CAD standards should be followed. Currently during the COVID 19 pandemic our CAD staff may be required to work partially or fully from home, and participate in video meetings from remote locations. Successful candidates will be expected to adapt to our office drawing and presentation standards.
Our website: www (dot) zebragroup (dot) ca
To apply, submit your resume, cover letter and example of your recent work in PDF format
to info (at) zebragroup (dot) ca
Job Type: Full-time
Required education:
• Diploma/Certificate
Required experience:
• Related Work Experience: 3 years
Zebra Group is comprised of three articulated areas of residential service: custom home design, detailed interior design and top quality construction.
Multiple gold award winners in local, provincial and national levels of home design, interior design and construction competitions, Zebra Group prides itself on its innovative and inspired homes, great customer service and lasting relationships with our clients.
Job Types: Full-time, Permanent