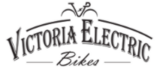 Be part of the Fastest growing and Best Electric Bike store Teams in Victoria BC!!
This is a key Bicycle Store Management Team Role. We are growing and have an amazing opportunity available to help shape and develop the Victoria Electric Bike brand and further your career. As the Assistant Store Manager you will have a lot on your plate in supporting the Victoria Electric Bikes team with strong day-to-day operations to build an amazing experience.
The primary focus is building a strong retail store environment through Passion, Planning, Problem Solving, Stress Management, Store Operations, Merchandising, Inventory Control, Bookkeeping and Customer Service Internally while all the time being an Inspirational Leader.
This position requires an individual to be adequately versed in computer applications related to Scheduling, Budget tracking and Buying- LIGHTSPEED KNOWLEDGE WOULD BE AN ASSET, but not a deal breaker.
COME JOIN US FOR THE OPPORTUNITY TO HAVE FUN AND WORK IN AN AMAZING ENVIRONMENT!!!
Why Join Us?
Fastest Growing E-Bike Store in Victoria
Competitive compensation and plus Bonus
Flexible working hours
Store Discounts
Working directly with the business owner
Entrepreneurial Spirit embraced and encouraged
Job Requirements-Must Haves:
Customer Service: serving every customer with exceptional work and a great attitude
Delegation and proper follow up with team members
Participating and collaborating with Senior Leadership Team (SLT)
Passion for Sales, Learning and Teaching others
An eye for Detail and Sales Floor Cleanliness/Execution
Working with urgency and accomplishing tasks personally and through others
Effective and clear communication with ownership of responsibilities
Skills and Experience-Nice to Haves:
Bicycle buying or knowledge of trends(soft goods/hardgoods) within the Electric Bike business nice, but not necessary however, retail knowledge will be big asset
Ability to maneuver 40+lbs bicycles around
Experience in payroll, scheduling, receiving and process driven policy
Positive attitude, problem solving, attention to detail
Job Type: Full-time
Salary: From $52,000.00 per year
Additional pay: Bonus pay
Benefits:
Casual dress
Company events
Store discount
Schedule:
COVID-19 considerations:
Victoria Electric Bikes is adhering and following all Covid-19 precautions recommended by Health Canada and is promoting the safest possible workplace for our staff.
Education: Secondary School (preferred)
Experience: Retail Management: 1 year (preferred)
Work remotely:No