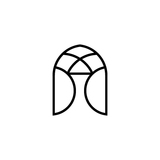 Artisan Production Worker and Light Assembly Work
Do you thrive on the hustle of getting tasks done? Do you love creative work projects? Do you have a great eye for color and attention to detail? If you answered yes to any of these questions – then this job is for you!
TWO shifts are being offered -
Sunday - Thursday 2:00pm - 8:00pm. 30 hours a week (PT), $18.00/hr.
Monday - Friday 8:00am - 4:00pm. 40 hours a week (FT), health and dental benefits, $17.00/hr.
View our products at www.artisaire.com.
We are an e-commerce company with a clean production environment - no boots or hardhats needed! With an opening for 6 positions come be a part of the wedding industry!
This is an entry-level role that includes the production of wax seals, and adhesive application. The role is repetitive in nature, and the successful candidate will have strong hand/eye coordination, good hand & arm strength, comfortable sitting for 4-6 consecutive hours, comfortable in a fast paced environment with daily deadlines, and will have demonstrated experience in a repetitive task oriented role (drive-thru customer service, assembly line, server or line kitchen staff).
All training will be provided. First week will be contract to ensure the role is a good fit, if so you will be offered permanent part-time employment after the first week.
Come be a part of an amazing team. We can't wait to hear from you! No phone calls please!
On bus route, no on-site parking available before 2pm, street parking available. We hope you love dogs as we have 3 office dogs that spend our days with us!
COVID-19 considerations:
Masks, plexi-glass, social distanced desks, daily cleaning of workspace